Home Page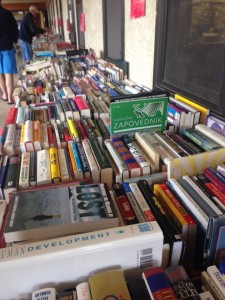 ABOUT THE FRIENDS:
The Friends of the Arroyo Grande Library (FOTAGL) is an all-volunteer organization.  We are a 501 (c) (3) group registered with the California Secretary of State.  Our mission is to raise funds to provide media, supplies, equipment and programming to our library.  We donate approximately $40,000 each year to the AG Library.  With the funds we raise we provide new books & periodicals, new CD's and DVD's, furniture (like the teen and adult lounge areas) and equipment (like the lego table), computers, adult and children's programming and the annual volunteer breakfast.
The Board of Directors consisting of all officers of FOTAGL and all standing committee chairs serves as the governing body of this organization.  All officers are elected by eligible members of our membership and hold one year terms.  For more details see our By-laws FOTAGL BYLAWS.
The benefits of becoming a Friend of the Library are:
membership dues are tax deductible
receive our bi-monthly newsletter to keep you informed of upcoming events
early admittance to our bi-monthly book sales
chance to meet like -minded library and book enthusiasts
show support for our community and its library
Our fundraising activities include:
bi-monthly book sales (all media offered)
sale of non-fiction books on Amazon
sale of hardback and paperback books in our Book Nook (located in the library)
special events (calendar sales, sale of raffle tickets at community events)
JOIN US
Membership in FOTAGL is another way you can provide support to our Library. Membership is open to all individuals in sympathy with the mission of this organization.  Membership renews yearly each January. Each individual, adult family member or organization shall be entitled to one vote.   To sign up for or renew your membership, you may Print and fill out the membership application found here.
For more detailed information about FOTAGL, please go to About Us. To contact the Friends via our email: info@fotagl.org