Donate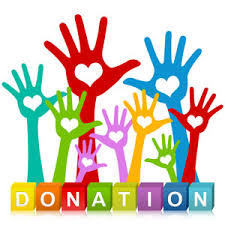 All donations to the Friends of the Arroyo Grande Library are used to provide media materials, supplies and equipment and programming for our library.  In addition to donations,  we raise money through internet book sales (on-going), community book sales (held every other month) and sales in our book nook (on-going).  We are a totally volunteer 501 (c) (3) organization, tax ID number 77-0324053.  100% of all proceeds benefit the Arroyo Grande Library.
To donate,  just click on the donate button below.  You do not need to have a Pay Pal account to donate.  You may use a credit card if desired.  Please consider making annual donations to the Friends as well as endowments in your financial or estate planning.
 The Friends have been unable to have book sales to support the library for more than a year now, so we have relied on several oth-er sources of income. So, though our bank balance has gone steadily down during the pandemic, the loss of book sale income has been offset, in large part, by your generosity. Thank you! We would not be able to continue supporting the Library with-out your support.   Your contribution makes it possible for the Friends to continue their on-going support of the Arroyo Grande Library  and the outstanding services the library provides to our community.  Now more than ever we could use your monetary help in supporting our library.  Many of our normal money raising projects have had to be cancelled due to COVID-19 precautions.
Want to help the Friends without any hassle?
BOOKS (and other items) PURCHASED FROM AMAZON: You can purchase our books at Amazon.com. If you type in "Friends of the Arroyo Grande Library" in the search field at Amazon.com, your purchases will fund the Friends. There are so many interesting books and other items, many with a local touch. So many would be a perfect gift for a loved one (or to treat yourself). 
SMILE.AMAZON.COM: You can support the library by making their Amazon purchases at Smile.Amazon.com, with the Arroyo Grande Library as their choice of non-profit to support. This is done without any cost to you. Your prices don't change. To do this: 
♡ Go to Smile.Amazon.com and sign in or register (Go to their link https://smile.amazon.com/ch/77-0324053.)
♡ or Search charities and select "Friends of the Arroyo Grande Library", 
♡ When you shop on Amazon, first go to Smile.Amazon.com. Items that say "Eligible for Amazon Smile Donation" will result in a .5% dona-tion to the Friends. 
Once you've chosen us as your charity, do your shopping on Amazonsmile the same as always, but we will receive a portion of your purchase as a donation.  Thanks for helping us help your library!