Donate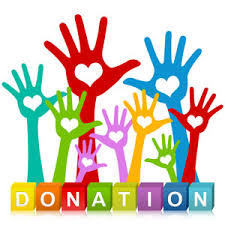 All donations to the Friends of the Arroyo Grande Library are used to provide media materials, supplies and equipment and programming for our library.  In addition to donations,  we raise money through internet book sales (on-going), community book sales (held every other month) and sales in our book nook (on-going).  We are a totally volunteer 501 (c) (3) organization, tax ID number 77-0324053.  100% of all proceeds benefit the Arroyo Grande Library.
To donate,  just click on the donate button below.  You do not need to have a Pay Pal account to donate.  You may use a credit card if desired.  Please consider making annual donations to the Friends as well as endowments in your financial or estate planning.
Your contribution makes it possible for the Friends to continue their on-going support of the Arroyo Grande Library  and the outstanding services the library provides to our community.  Now more than ever we could use your monetary help in supporting our library.  Many of our normal money raising project have had to be cancelled due to COVID-19 precautions.
Want to help the Friends without any hassle?  Select the Friends as your supported charity and Amazon will donate a percentage of your purchase to us.  Go to their link https://smile.amazon.com/ch/77-0324053.
Once you've chosen us as your charity, do your shopping on Amazonsmile the same as always, but we will receive a portion of your purchase as a donation.  Thanks for helping us help your library!