Library Information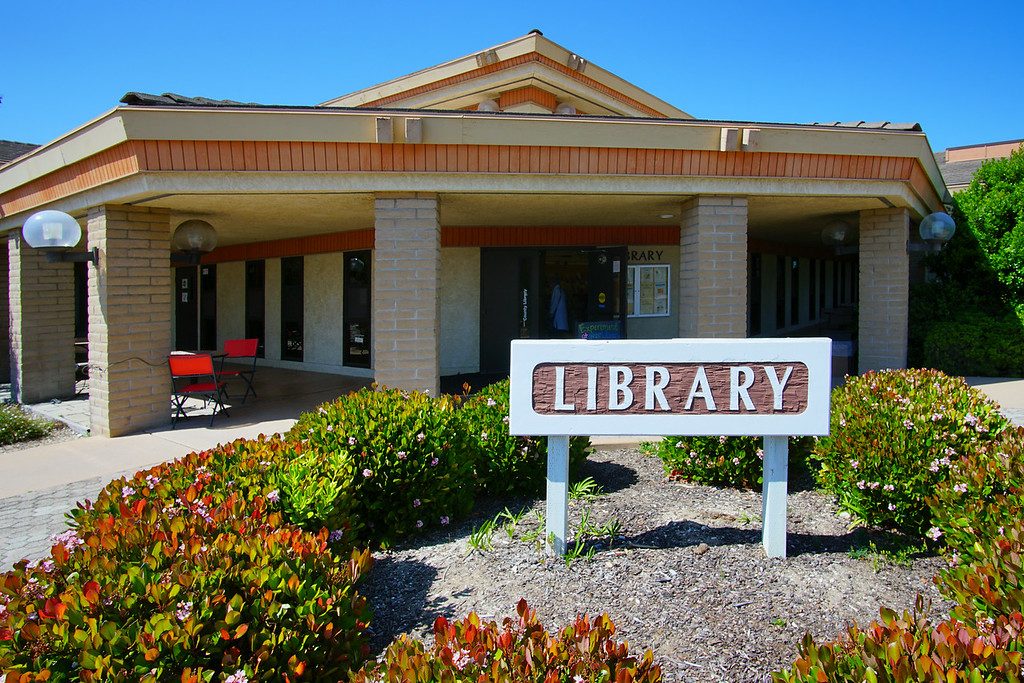 OUR LIBRARY:
The Arroyo Grande Library is part of the San Luis Obispo County Library System. The library has a wonderful collection of books–both fiction and non-fiction, audiotapes, CDs and DVDs, a Children's section with computer stations and a lego table, computer stations for patrons as well as tablets and hot spots for checkout, a reference section with a dedicated librarian to assist you, a seed library and a newly opened Veterans' Center. The library staff is now able to help you with passport issuance.  In addition, the library sponsors many adult and children's programs for our patrons. Branch Manager: Roz Pierini. General information: 473-7161. Hours: Monday thru Thursday 10am to 6pm (please note new closing time); Friday thru Saturday 10am to 5pm;  Sunday closed
THE ARROYO GRANDE LIBRARY WILL BE A VOTE BY MAIL BALLOT DROP BOX LOCATION FROM OCTOBER 5 THROUGH NOVEMBER 3.
For more information about the upcoming election please visit:  Https://www.slocounty.ca.gov/departments/clerk-recorder.aspx
LIBRARY NOW OFFERING GRAB & GO SERVICES (starting July 7th):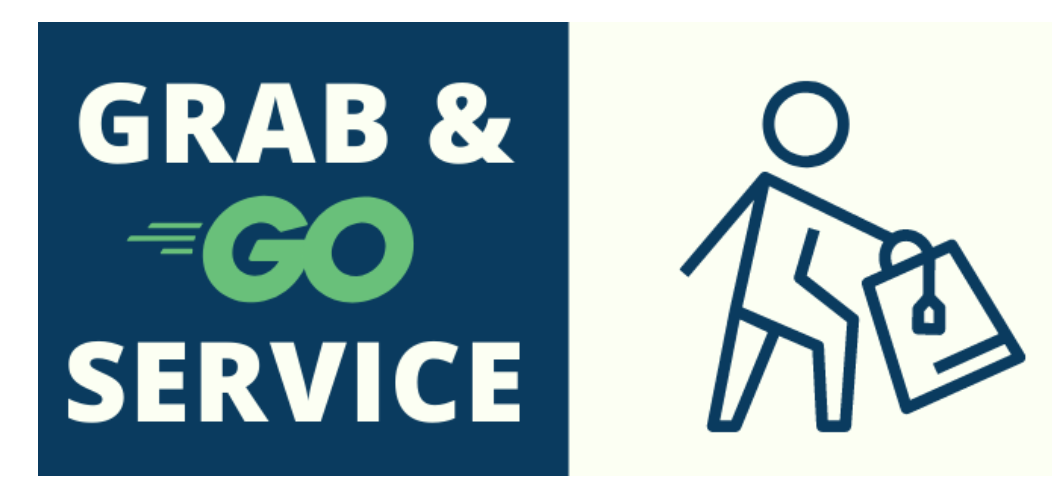 Curbside pickup will no longer be available when the county libraries reopen to patrons.
Grab & go allows patrons to pick up library materials that have been placed on hold online. Library staff have worked diligently to develop procedures that follow county health protocols while effectively serving library patrons.  Patrons must wear face coverings when entering the library.
Grab & go services are available Tuesday through Saturday from 10 a.m. to 5 p.m. at all county library branches.  From 9 a.m. to 10 a.m. the library is open to our vulnerable population.  The first week of this program saw 450 patrons using our library!
You can follow this procedure to place items on hold:
Place items on hold using the online library catalog, www.slolibrary.org Click on the Search the Catalog button and place requests. Find more information on how to place holds here. Although this video is for curbside pickup the procedure is the same.
 If you need assistance, please call the library to speak to a staff person. Have your library card number ready.
Holds are limited to 10 items.
 If you receive a hold notification via phone, text or email, go to the Library to pick up your selections.
You may return items in the book drop at your local library.  For additional information, go to http://www.slolibrary.org
Magazines, newspapers and passport service will not be available.  Computers will be available for individual use with a limit of 20 minutes/day to patrons.  Chrome books, mobile WiFi hotspots and launch pads are available for checkout.
In addition, for your convenience, the County of San Luis Obispo Public Library has expanded its online and digital services to help meet the needs of adults and families who are staying close to home. The County of San Luis Obispo is raising the number of online e-books, movies, and audiobooks that library users can access from home using the digital apps Overdrive, Enki ebooks, CloudLibrary, Kanopy, and Hoopla.  Please check our these websites for our digital resources:
Overdrive–http://www.overdrive.com
Cloud Library–http://www.ebook.yourcloudlibrary.com
Canopy–http://www.kanopy.com
Hoopla–http://www.hoopladigital.com
RB Digital Magazines–http://www.rbdigital.com
Enki ebooks (hard to locate books from smaller publishers)–http://www.bgcls.enkilibrary.org
Need to speak to Library staff? Call Center hours: Monday through Friday | 9am-1pm:  805-781-5991 | 1pm-5pm:  805-461-6161 |

800 W. Branch
Arroyo Grande, CA 93420
Phone:(805) 473-7161
Directions