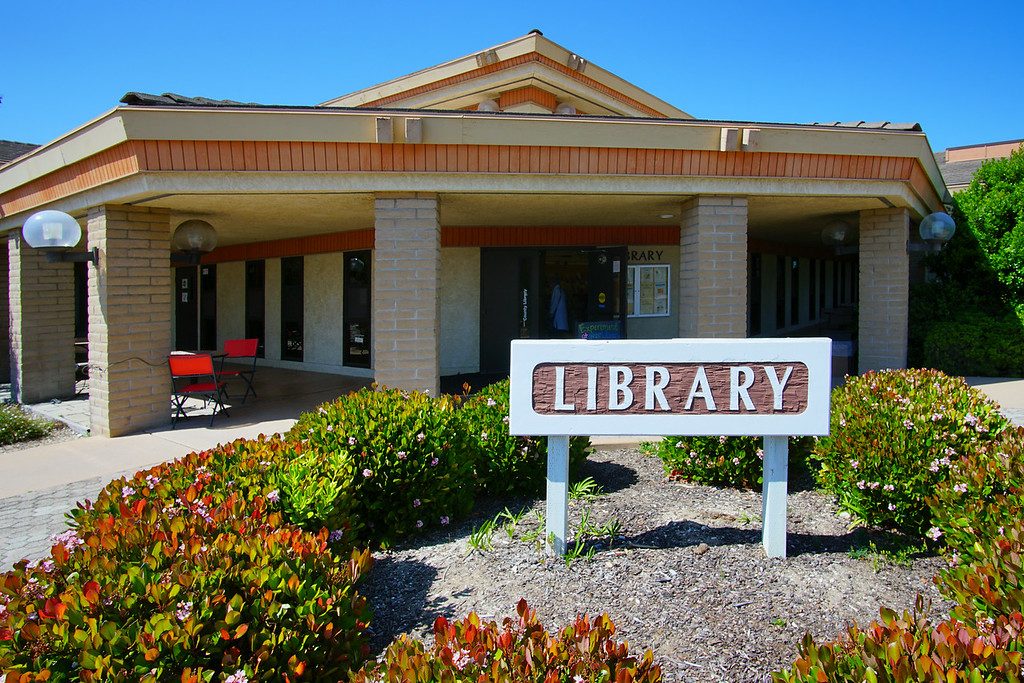 OUR LIBRARY:
The Arroyo Grande Library is a branch of the County of San Luis Obispo Library System. The Library has a wonderful collection of books–both fiction and non-fiction, audiobooks, movies, a children's section with computer stations and a Lego table, internet and printing computer stations for adults, tablets, Chromebooks, wifi hot spots for checkout, a reference section with a dedicated librarian to assist you, a seed library, museum and park passes, and a Veterans' Services Center. The Library staff is able to help you with passport issuance.  The Arroyo Grande Library also sponsors many free adult, teen, and children's programs for our community.
If you need help, please call our South County Regional Manager, Margaret Kensinger-Klopfer, or any one of our dedicated staff members on our general information line, 805-473-7161, during our normal business hours: Tues & Wed 10am-6pm; Thur & Sat 9am to 5pm; Fri 1pm-5pm;  Sun & Mon closed.
Make the Library Your Friend:
You can place holds for items on the online catalog at slolibrary.org, calling in your requests or browsing the library collections online.  An email, text or phone notification (based upon your account preferences) will be sent to you when items are ready for pick-up.  For assistance call the library @ 805-473-7161 during our normal business hours (see above).
The SLO Library System has elected to discontinue their association with the Black Gold system effective February 1st.  Patrons will still be able to order books and place holds for pick up at the AG Library.
For your convenience, the County of San Luis Obispo Public Library has expanded its online and digital services to help meet the needs of adults and families who are staying close to home. The County of San Luis Obispo is increasing the number of online e-books, audiobooks, movies, and newspapers that library users can access from home using the digital apps Overdrive, CloudLibrary, Linked in Learning, EBSCO (research), Brainfuse (live homework help), Kanopy, Creative Bug (art & craft projects) and Hoopla.  Click on the link below to access the Digital Resources page.
Link to Digital Resources Page
Library staff members or one of our volunteers will be available to serve you. 
Library by Mail:  Home bound seniors 60+ are now able to connect with the library by mail to receive books (including large print), audiobooks and more.  Materials are shipped USPS in special heavy duty bags with postage paid both ways.  To take advantage of this service call the Adult Services Department @ 805-781-4187.|

800 W. Branch
Arroyo Grande, CA 93420
Phone:(805) 473-7161
Directions