LIBRARY CLOSURES
The Arroyo Grande Library is open six days per week with closure on Sundays.  The Library will be closed on Monday, January 1 in observance of the New Year's and Friday, January 5 in observance of Martin Luther King Day.
BOOK SALES
One of our most significant fundraising events, the book sales are held the 2nd Saturday of every other month, 10:00 –3:00, at the Arroyo Grande Library.  A large selection of books, audio tapes, CDs, DVDs are available at bargain prices!
Members enjoy early admission and shopping at 9:30 a.m.
$2.00 a Bag Sale begins at 2:00 p.m. (as many books as you can fit into a grocery bag!).
Proceeds help support the Library!
To support our sales, we gratefully accept donations of gently used books (please no yellowed, dirty or moldy books), audio tapes,  CD's and DVD's. Please bring them to the library during regular hours.
DONATIONS FOR SANTA ROSA FRIENDS: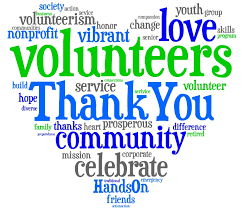 The recent devastating fires in Santa Rosa, happily spared the libraries in the Santa Rosa system.  However, the library inventories experienced serious smoke damage requiring many of the items to be replaced.  Our colleagues need our help.  We are asking any of our members who wish to make a monetary contribution to:
send your check to Friends of the Santa Rosa Library, 211 E. Street, Santa Rosa, CA 95404  OR
put funds in a donation jar at our upcoming book sale and we will forward the funds for you.
We realize you are a very generous group and we thank you in advance for your support.
 BOOK CLUB
Love reading books but feel like you have no one to talk to about them? Join the "Arroyo Grande Bookends," an adult book discussion group moderated by a library staff member and open to the public.  Meetings are once a month and we discuss a wide selection of books.  Copies of discussion books are available from the library.  Obtain a list of our discussion books at the link below or from our reference librarian.     Bookends Calendar
ABOUT OUR LIBRARY:
The Arroyo Grande Library is located at 800 W. Branch Street in Arroyo Grande. It is part of the San Luis Obispo County Library System. The library has a wonderful collection of books–both fiction and non-fiction, audiotapes, CDs and DVDs, a Children's section with computer stations and a lego table, computer stations for patrons as well as tablets and hot spots for checkout, a reference section with a dedicated librarian to assist you, a seed library and a newly opened Veterans' Center. In addition, the library sponsors many adult and children's programs for our patrons. Branch Manager: Roz Pierini. General information: 473-7161. Hours: Monday thru Thursday 10am to 7pm; Friday thru Saturday 10am to 5pm;  Sunday closed.