BOOK SALES
Held the 2nd Saturday of every other month, 10:00 – 3:30, at the Arroyo Grande Library
Members enjoy early admission and shopping at 9:30 a.m.
$2.00 a Bag Sale begins at 2:00 p.m. (as many books as you can fit into a grocery bag!).
Proceeds help support the Library!
We gratefully accept donations of gently used books, CD's and DVD's. Please bring them to the library.
BOOK CLUB
Love reading books but feel like you have no one to talk to about them? Join the Arroyo Grande Bookends at one of the monthly meetings at the library or contact the reference desk. Meetings are once a month and we discuss a wide selection of books.
July Book:
"Unlikely Pilgrimage of Harold Fry" by Rachel Joyce will be discussed on two repeated sessions, Friday July 15th, from 10:00-11:00 a.m. and Tuesday July 19th, from 5:30 p.m.-6:30 p.m.
For information please email Michele at mholland@slolibrary.org or call 473-7161.
Yearly Calendar:
Are YOU a Friend of the Arroyo Grande Library?
For as little as $10 a year, a Friends' membership assures on-going support and funding for the Arroyo Grande Library through dynamic programming for all ages, books, materials and furnishings. Join TODAY!  Print and fill out the membership application found here.
Upcoming EVENTS
For June:
Join us Tuesday June 21st at 2:00 p.m. as Bubble Master Brandon Gray entertains us with the delicate nature and scientific properties of bubbles.
Join us Saturday June 25th at 2:00 p.m. as teens create cool bags from the scraps of Tee shirts. Preregistration required.
Join us Thursday June 23rd at 2:00 p.m. as we watch a space opera about the dark and light forces in the universe. Costumes are welcome
READING PROGRAMS
PRE-SCHOOL STORYTIME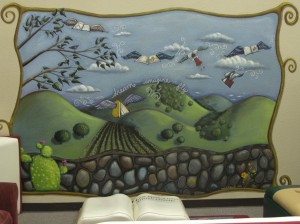 Encourage a love of books and reading in your little ones, every Wed. & Thurs. @ 10:30 a.m.
VOLUNTEER
The Friends of the AG Library is an all-volunteer organization with many opportunities to lend a hand, from the Book Sale Team, to persons with unique skills to offer (such as graphic design, merchandising, fund raising), we can use your help!