Adult/Teen Programs
FOTAGL MEETINGS
:
The FOTAGL Board of Directors meets on the second Tuesday of each month at 9AM in the library.  All FOTAGL members are invited to attend.  Due to COVID-19 precautions, we have cancelled our annual meeting.  Regrettably, this means we have had to postpone our annual election & our annual membership raffle.  Since the pandemic restrictions, our Board has been meeting "virtually" via zoom.  This allows us to be safe and connected.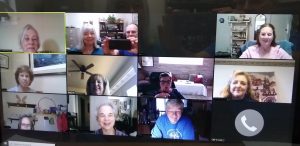 VETERAN'S CENTER:  CLOSED UNTIL FURTHER NOTICE.
Reminder that the library now offers services to Veterans on Mondays & Tuesdays.  Call Yvette Mason at 781-5766 for an appointment.  Come see the new "Veterans' Office" now open in the library
*****ALL GROUP CLASSES AT THE LIBRARY HAVE BEEN CANCELLED FOR THE MONTH OF MARCH & APRIL & MAY!*****
Our library Summer Reading, Imagine Your Story, for kids, teens and adults is going online this year. Beanstack, found through the app store or on a banner on our website, will allow participants to register and track their reading – no more paper logs to keep track of! 
The program runs from June 1st to July 31st. All fami-lies need to do is create a Beanstack account and regis-ter everyone who wishes to participate. Everyone – in-cluding babies, teens, and adults – can join in. Then the logs can be accessed through the free Beanstalk app, available for both iOS and Android devices, or on a computer by linking through the library website. Log reading time to earn badges and certificates! 
There will be prize raffles for kids, teens, and adults. Kids can win a bike, Lego sets and more. Teen prizes include DIY maker kits, bikes, and coffee gift cards. Kids earn tickets for reading and for participating in activities or writing book reviews. 
We will also be hosting great online entertainment– mindfulness videos, digital photography instruction, craft videos, science videos and more, so check us out! Follow us on Insta-gram, Facebook, and Twitter to learn about new activi-ties and fun summer challenges. 
LUCIA MAR ART SHOW
The Arroyo Grande Library will be hosting the artwork of students from the Lucia Mar school district with the theme of art in motion. Come see their art in the Internet Lounge section of the Library during the month of March.
ADULT READING PROGRAMS:  On hold as long as the library is closed.
Arroyo Grande Bookends Calendar of Meetings 2020: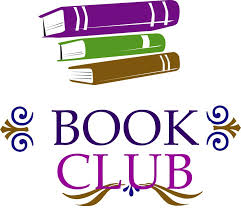 January – The Sun Also Rises by Ernest Hemingway
February – The Woman in Cabin 10 by Ruth Ware
March – Machines Like Me: People Like You by Ian McEwan
April – The Honey Bus by Meredith May (Chosen as Book of the Year 2020)
May – As I Lay Dying by William Faulkner
June – The Huntress by Kate Quinn
July – The Greater Journey by David G. McCullough
August – The Tattooist of Auschwitz by Heather Morris
September – On Earth We're Briefly Gorgeous by Ocean Vuong
October – The Winter of Our Discontent by John Steinbeck
November – The Library Book by Susan Orlean
December – Where the Crawdads Sing by Delia Owens