FOTAGL MEETINGS
:
The FOTAGL Board of Directors meets on the second Tuesday of each month at 9AM in the library.   April 12th is our annual Board meeting & election of 2022-23 officers. All FOTAGL members are invited to attend.  The meeting will be held at the library under the outside shade cover.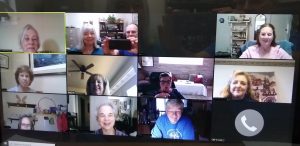 VETERAN'S CENTER:
More reopening good news includes the return of Veterans Connect@ the Library services at the Arroyo Grande Library. California public libraries, in partnership with California Department of Veterans Affairs, are working to connect veterans and their families to benefits and services for which they are eligible. Libraries, in collaboration with community veteran service organizations, can positively impact the quality of life for veterans. Veterans and their families can meet with a Veterans Services Officer from the County of San Luis Obispo Veterans Services Office on Thursdays by appointment only at the Arroyo Grande Library. Call 805-781-5766 to schedule an appointment.   The VetNow database by Brainfuse (found on slolibrary.org under Reference>Online Learning tabs) helps to navigate the VA system and understand earned benefits, as well as offering work force tools and job seeking support.
SEED EXCHANGE:
April 5th @ 2PM.  Exchange seeds and meet like-minded plant people.
JOB SEEKING HELP:
JobNow can help library patrons learn new skills , prepare for certification testing, create more powerful resumes, practice interviewing and search for jobs.(found on slolibrary.org under Reference>Online Learning tabs).
HELP WITH GOVERNMENT PAPERWORK:
Meet the library outreach team and get help with primary care, shelter, food, clothing, recovery, showers, health insurance , medicare and more.  Every Thursday from 9am to 11am or call 805-439-7412 for an appointment or submit a request in the self referral box in the library.
FILE TAXES:
File your taxes from a library computer using MyFreeTaxes.org.  United Way volunteers will be available to assist you.  Every Sunday through April 10th from 11AM to 2PM.
CUESTA COLLEGE BOOK OF THE YEAR 2022:  
This year's selection is There There by Tommy Orange.  The author will be speaking at Cuesta College on Thursday, April 21, 2022 from 5-7 PM.  Tickets are on sale now @ tickets.cuesta.edu for $5/each
COUNTY OF SLO LIBRARY BOOK OF THE YEAR EVENT:
April 2nd at 2PM.  Chumash & Tataviam History and Land  Acknowledgements by tribal elder Alan Salazar.Teens: 
HOMEWORK HELP ONLINE (teens):
Free one-on-one tutoring.  On SLO library website selection teens in the white bar then select homework help.
Arroyo Grande Bookends Calendar of Meetings 2022:   
We will be meeting at the library outside under the shade structure.  Final book selections for 2022 are in & they are: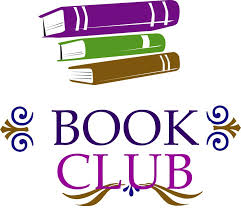 December: Fifty Words for Rain by Asha Lemmi 
January: Furious Hours: Murder, Fraud, and the Last Trial of Harper Lee by Casey Cep Friday, January 21st 10:00 am Tuesday, January 25th 3:00 pm 
February: Deacon King Kong by James McBride Friday, February 18th 10:00 am Tuesday, February 22nd 3:00 pm 
March: There, There by Tommy Orange–this is the Cuesta Book of the Year. Friday, March 18th 10:00 am Tuesday, March 22nd 3:00 pm 
April: Lab Girl by Hope Jahren Friday, April 18th 10:00 am Tuesday, April 22nd 3:00 pm 
May: Drive Your Plow Over the Bones of the Dead by Olga Tokarczuk Friday, May 20th at 10:00 am Tuesday, May 24th at 3:00 pm 
June: Caste by Isabel Wilkerson Friday, June 17th at 10:00 am Tuesday, June 21st at 3:00 pm 
July: The Winter of Our Discontent by John Steinbeck Friday, July 15th at 10:00 am Tuesday, July 19th at 3:00 pm 
August: Of Women and Salt by Gabriela Garcia Friday, August 19th at 10:00 am Tuesday, August 23rd at 3:00 pm 
September: The Lost Apothecary by Sarah Penner Friday, September 16th at 10:00 am Tuesday, September 20th at 3:00
October: The Book of Form and Emptiness by Ruth Ozeki Friday, October 21st at 10:00 am Tuesday, October 25th at 3:00 pm 
November: Midnight's Children by Salman Rushdie Friday, November 18th at 10:00 am Tuesday, November 22nd at 3:00 pm 
December: The Personal Librarian by Marie Benedict and Victoria Christopher Murray Friday, December 16th at 10:00 am Tuesday, December 20th at 3:00 pm
Additional Zoom classes available thru library services. For more information, visit http://slolibrary.evanced.infor/signup/calendar