Children's Programs
---
---
IN N OUT COVER TO COVER READING:  MARCH 7th thru APRIL 18th
For every five books read, children will receive a Cover to Cover Club Achievement Award good for a free Hamburger or Cheeseburger. Each child may earn up to three award certificates during the program. Children between the ages of 4 and 12 are eligible to participate. Children who are unable to read books themselves may participate if a parent reads with the child.
*****ALL GROUP ACTIVITIES AT THE LIBRARY HAVE BEEN CANCELLED FOR THE MONTH OF MARCH*****
BILINGUAL STORYTIME, weekly on TUESDAYS 3/3, 3/10, 3/17, 3/24 and 3/31, 10:30-11:00
Join us for our bilingual Storytime for music, songs and lots of fun. Acompañanos a nuestra hora de cuento y canto. 
CHILDREN'S STORYTIMES:
Encourage a love of books and reading in your little ones! Storytimes are scheduled on Wednesday and Thursday mornings at 10:30 am and will include the following themes:
March 4…Wild Animals
March 5…Zoo
March 11…Shamrocks
March 12…Green + craft
March 18…Gardens
March 19…Clothes
March 25…Spring

March 26…Musical
Join us for a storytime specifically targeted to your toddler. We will share stories and fun activities every Monday at 4:30 pm each month.  The story times are March 2, 9, 16, 23 and 30.
KIDS YOGA WED MARCH 4th, 4:00-5:00
Join us for a beginning yoga and mindfulness class on the first Wednesday of each month. Please wear comfortable clothes and we will provide the mats. Ages 5—8. Registration required at slolibrary.org or by calling 805-473-7163.
CURIOUS PARENT FORUM: PLAY AND MOVEMENT, SAT MARCH 7, 11:00-12:00
Join us for a parenting forum exploring how to foster and encourage active play with your little one. Brittney Jones, owner of Cali Kids Fitness, will provide a live active play experience for your kids demonstrating easy to use interactive techniques for parents that will promote movement and gross motor development for your child. There will be plenty of time for discussion as well as questions. Target Age Range: Kids 2-5 years. Registration required at slolibrary.org or by calling 805-473-7163.
CHARLES PADDOCK ZOO ANIMALS, SAT MARCH 7, 2:00-3:00
Join us as we welcome live animals from the Atascadero Zoo and learn all about them. All ages. 
PAWS TO READ THUR MARCH 12th and 26th, 3:30-4:00
Children are invited to read with Nella the therapy dog and practice their reading in a safe and comforting place. All ages.
COMMUNITY SING-A-LONG, WED MARCH 18th, 3:30-4:30 
Join Jan Grigsby and John Roullard in a celebration of traditional and contemporary folk songs. John and Jan, both retired teachers, will share the historical and cultural significance of the songs and will introduce a variety of musical instruments. Songbooks will be available to help with the lyrics.  Songbooks will be available to help with the lyrics. All ages.
LEGO CLUB, SATURDAY, MARCH 28th, 2:00-3:00
Join our Lego Club and show off your creative side. We supply the Legos and the theme for you to stretch your imagination and build. Registration required. Ages 6-10. Register online at slolibrary.org or by calling 805-473-7163.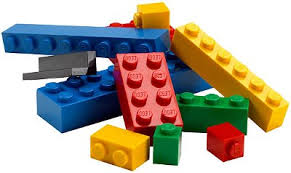 i