Get your first library card (ages 2-10 years) by December 31, 2017 and get a free pass to the San Luis Children's Museum.  Sign up NOW!
---
Second Annual Children's Craft Fair!  December 9th from 10am to 12noon.  
Sign up with the youth librarian. Deadline for applications is November 1.
Make your own crafts and market them to library patrons.  Be as creative as you like & start your artistic career.
This year's event is expanded to 20 tables and will be held at the Regional Center next to the Library.
LEGO CLUB:

The last Saturday of the month ( November 26) from 2pm to 3pm, join us to build your very own creations out of Legos. We supply the Legos and the theme for you to stretch your imagination and build. Registration is required for this program for children ages 6-12 years.  Visit http://www.slolibrary.org or call 805-473-7163 to register.
CHILDREN'S STORYTIMES:
Encourage a love of books and reading in your little ones! Storytimes are scheduled on Wednesday and Thursday mornings at 10:30 am and will include the following themes: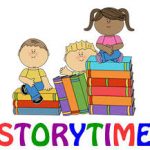 November 1-Mice
November 2-Cows
November 8-Families
November 9-Chickens
November 15-Eating
November 16-Food
November 22-Turkey
November 29-Frogs
November 30-Musical
Join us for a storytime specifically targeted to your toddler. We will share stories and fun activities every Tuesday at 4:30 pm each month.  The story times are October 31, November 7, 14, 21 & 28 at 4:30 pm.
LIBROS Y CANTOS–BILINGUAL STORYTIME:
Join our bilingual Storytime on Tuesday November 7 at 10:30am for music songs and lots of fun. Acompañanos a nuestra hora de cuento y canto bilingüe martes 1 de Novembre a las 10:30 am.
PAWS TO READ  NOVEMBER 2, 16 & 30 3:30-4:30
Children are invited to read with Charlie, the golden retriever therapy dog, where they can practice reading in a safe and comforting place. All ages..
TRAVELING LANTERN THEATRE: THE SWORD IN THE STONE SAT, NOVEMBER 4, 2:00-3:00
Enjoy an entertaining show by the Travelling Lantern Theatre that will have the whole family engaged. All ages.
WATERCOLOR WORKSHOP SAT, NOVEMBER 11, 2:00-3:00
Join us as local artist, Jerry Smith, shares with us techniques to use in watercolor artwork in this hands on workshop. Registration is required for this multi-generational craft, ages 13 and up, at slolibrary.org or by calling 805-473-7164.
CDMA PRESENTS BABES IN TOYLAND SAT, NOVEMBER 18,11:00-12:00
Enjoy a production of the musical performed by the talented students at Coastal Dance and Music Academy. Fun for the whole family.
[/ezcol_2 third]

TODDLER (PRESCHOOL) STORYTIMES: