Get your first library card (ages 2-10 years) by December 31, 2017 and get a free pass to the San Luis Children's Museum.  Sign up NOW!
---
LEGO CLUB:

The last Saturday of the month ( September 30th & October 28) from 2pm to 3pm, join us to build your very own creations out of Legos. We supply the Legos and the theme for you to stretch your imagination and build. Registration is required for this program for children ages 6-12 years.  Visit http://www.slolibrary.org or call 805-473-7163 to register.
CHILDREN'S STORYTIMES:
Encourage a love of books and reading in your little ones! Storytimes are scheduled on Wednesday and Thursday mornings at 10:30 am and will include the following themes: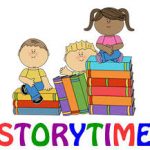 September 27-Snakes
September 28-Musical
October 4-Leaves
October 5-Fall
October 11-Chickens
October 12-Trains
October 18-Colors
October 19-Monsters
October 25-Pumpkins
October 26-Musical
TODDLER (PRESCHOOL) STORYTIMES:
Join us for a storytime specifically targeted to your toddler. We will share stories and fun activities every Tuesday at 4:30 pm each month.  The story times are September 26 & October 3, 10, 17, 24, and 31at 4:30 pm.
LIBROS Y CANTOS–BILINGUAL STORYTIME:
Join our bilingual Storytime on Tuesday October 3 at 10:30am for music songs and lots of fun. Acompañanos a nuestra hora de cuento y canto bilingüe martes 1 de Octobre a las 10:30 am.
FAMILY CONCERT WITH MARYLEE SUNSERI SAT, OCTOBER 7, 2:00-3:00
Enjoy a performance full of interactive, familiar songs and encouragement to get moving and sing along. All ages.
CDMA PRESENTS ALADDIN TUE, OCTOBER 14, 11:00-12:00
Enjoy a production of the musical performed by the talented students at Coastal Dance and Music Academy. Fun for the whole family.


Arroyo Grande Library
800 W. Branch
Arroyo Grande, CA 93420
Phone:(805) 473-7161
Directions
To contact the Friends, email: info@fotagl.org
JOIN US
Membership in FOTAGL is another way you can provide support to our Library. Membership renews yearly each January.  Please consider renewing for 2017 if you haven't already (April will be the last month you received your newsletter.)  To sign up for or renew your membership, you may Print and fill out the membership application found here.
VOLUNTEER
The Friends of the AG Library is an all-volunteer organization with many opportunities to lend a hand, from the Book Sale Team, to persons with unique skills to offer (such as graphic design, merchandising, fund raising), we can use your help! Use the Contact link to let us know you are interested.