---
Second Annual Children's Craft Fair!   
See our gallery pages for pictures of this year's event.  With over 20 youth entrepreneurs, the event was a great success.
A big applause to our youth librarians who coordinated the event:  Sally & Margaret.  What an awesome job!
A special thanks to Doc Bernstein's for contributing gift certificates to our young crafters
LEGO CLUB:

January 27th from 2pm to 3pm, join us to build your very own creations out of Legos. We supply the Legos and the theme for you to stretch your imagination and build. Registration is required for this program for children ages 6-12 years.  Visit http://www.slolibrary.org or call 805-473-7163 to register.
CHILDREN'S STORYTIMES:
Encourage a love of books and reading in your little ones! Storytimes are scheduled on Wednesday and Thursday mornings at 10:30 am and will include the following themes: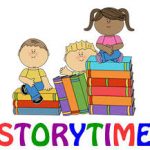 January 3–Dogs
January 4–Owls
January 10–Rain
January 11–Fire Safety
January 17–Dressing
January 18–Snow
January 24–Dinosaurs
January 25–Musical
January 31–Colors
Join us for a storytime specifically targeted to your toddler. We will share stories and fun activities every Tuesday at 4:30 pm each month.  The story times are  January 2, 9, 16, 23 and 30 at 4:30 pm.
LIBROS Y CANTOS-BILINGUAL STORYTIME TUE, JANUARY 9, 10:30-11:00
Join us for our bilingual Storytime for music songs and lots of fun. Acompañanos a nuestra hora de cuento y canto.
[/ezcol_2 third]