Friends of the Arroyo Grande Library
Our mission:  To preserve and enhance the library's place as a source of information by enriching its resources and making its services better known to the community.
FOTAGL is a 501(c)(3) non profit organization registered with the California Secretary of State.  Our Tax ID is 77-0324053.  We are an all-volunteer organization with many opportunities to lend a hand, from the once every other month Book Sales, to the person with a unique skill set to offer (graphic design, merchandising, fund raising), we can use your help!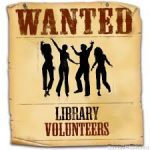 What do the Friends of the Library Do?
We shelve books
We mend books
We purchase books, DVD's and supplies
We provide computers and printers for public use
We fund adult and children's programs
We purchase furniture and fixtures
We process donated materials for sale and use the proceeds for the library
We sell appropriate books on the internet and use proceeds for the library
Notable contributions:
Teen Lounge
Leather furniture in lounge
Patron computers
Kids computers
Adult lounge furniture
Bench Dedication:
Sometimes there are certain individuals in a community whose dedication and service stand out so much that other members of that community seek to honor them with a fitting memorial.  So it was on October 10, 2017 when we honored three such individuals with a permanent bench at the entrance of the library. With donations from the community and our own funds, we were able to purchase a bench to remember Phyllis, Oliver, and Ruth.  It is located at the entry to the library as a welcoming place upon which to rest, read, or chat.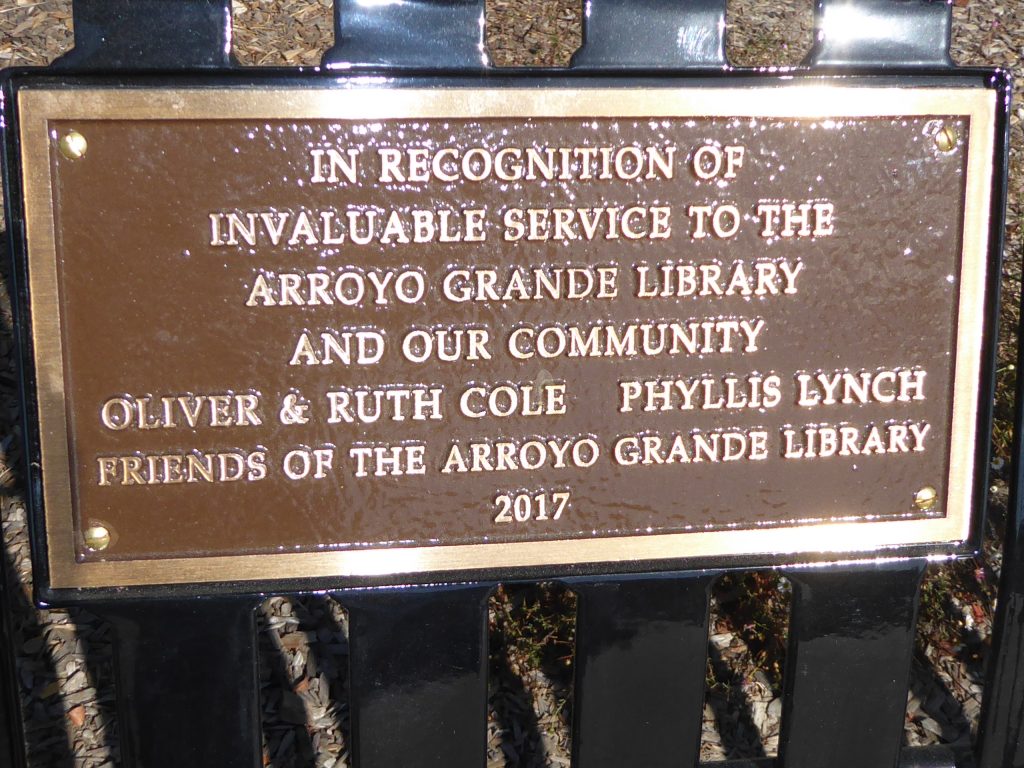 Phyllis Lynch, a long-time library employee, has been around since the current library was brand new.  When I arrived here as a young mother, I met Phyllis, and knew right away that I would be welcome here.  So many years have passed, and she always managed to smile and help us find what we needed.  My children have learned to love the library, too, because for them it was a such friendly place.
Oliver and Ruth Cole were members of the Friends of the Library, almost from the beginning.  When I retired, I became involved with this group, and Oliver and Ruth were such an inspiration.  They knew everything about the running the Friends' activities, and you could count on them to find solutions when problems arose.   They had very high standards and they laid the foundation for the things we do today.
Membership
We are thrilled that so many of you in the community show your support of the Library by becoming a member of the Friends.  We currently have 338 adult members including 115 life members.  We have an additional 82 teens.
Our membership year is January to December; so it's time to renew your membership!  Our annual membership drive is the month of March.  Anyone joining or renewing from December through March will be entered into our raffle basket drawing.  If your membership has lapsed or you wish to join, you may Print and fill out the membership application found here membership.  Include a check made out to Friends of the Arroyo Grande Library and:
Bring in to the Arroyo Grande library help desk
Or
Mail your application and check together to:
Friends of the Arroyo Grande Library
800 West Branch Street
Arroyo Grande, CA 93420
You can also pick up a membership form the next time you visit the Library.  Leave the completed form and your payment with staff at the HELP desk.  We would love to have you as a member!


Arroyo Grande Library
800 W. Branch
Arroyo Grande, CA 93420
Phone:(805) 473-7161
Directions
To contact the Friends, email: info@fotagl.org
JOIN US
Membership in FOTAGL is another way you can provide support to our Library. Membership renews yearly each January. We just completed another successful membership drive.  April is the last month you will receive your newsletter if you have not renewed your membership for 2017.  To join or renew, you may print and fill out the membership application found here.  We miss you!
VOLUNTEER
The Friends of the AG Library is an all-volunteer organization with many opportunities to lend a hand, from the Book Sale Team, to persons with unique skills to offer (such as graphic design, merchandising, fund raising, internet book sales), we can use your help! Use the Contact link to let us know you are interested.