Our 2018 Membership Drive is complete and the winners of our raffle drawing have been chosen.  
They are:
Life members:  Glenn & Joyce Bolivar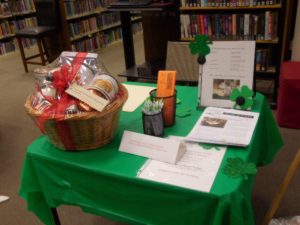 Teen:  Jeremiah Ferrante
New Member:  Tina Baldwin
Renewing Members:
John & Gill Bouma
Mara Injejikian & Douglas Urschel
A very big thanks to all our generous sponsors:
Auto Club of Southern California
California Fresh Market, Pismo Beach
Central Coast Quilters
Trader Joe's Market, Arroyo Grande
FOTAGL honors donors:
Two FOTAGL members have consistently supported the Friends throughout the year with monetary donations.  To honor their exceptional help, Jean Whipple and Francesca Fairbrother, were given beautiful quilts crafted by members of the Central Coast Quilters.  Our very special thanks to both of you!